Church & Community Outreach
Church & Community Outreach is a not-for-profit, Christian organization that helps support and coordinate the response of local churches and businesses as we work together to provide  food for the hungry and resources to those in need; all in the name of Jesus.  We serve 7 zips codes in Pinellas County. Families will be asked to bring a utility bill to their interview in order to provide proof of residency.  Children under the age of 18 will need either Social Security Cards or Birth Certificates if they reside in the household.  RCS customers will be required to complete a form stating how many members there are in their family and indicate their total  yearly, monthly income. 
We serve the local community with Meat, Dairy, Produce and Non-perishable food items. Currently, we are serving an average of 200 families a week.  Our  governmental food is provided by Feeding America and RCS.  All other food is provided through donations from churches, schools, organizations and businesses.
Hours of Operation for Food Service:
Wednesday customers whose last names begin with A-L are served between 9:30 am -12:00 pm. Fridays customers whose last names begin with M-Z are served between 9:30 am -12:00 pm. 
Non-Discrimination Statement: In accordance with Federal civil rights law and U.S. Dept. of Agriculture (USDA) civil rights regulations and policies, the USDA, its Agencies, offices, and employees, and institutions participating in or administrating USD programs are prohibited from discriminating based on race, color, national origin, sex, religious creed, disability, age, political beliefs, or reprisal or retaliation for prior civil rights activity in any program or activity conducted or funded by USDA.  
Church and Community Outreach celebrated their 31st year of feeding the hungry in 2018. It was started by two ladies operating out of a Methodist church on 2nd Street in Safety Harbor named The Lord's Lauder. In 2000 the pantry moved to the Neighborhood Family Center on 10th Street. The pantry was in a building on Main Street for two years prior to Safety Harbor NFC. Harborside Church was the driving force of Church and Community Outreach.  Fred McCoy had previously served as Director for 12 years. He retired in September 2009. Then   Calvary   inserted a notice in their church bulletin for anyone interested in helping to start up a food pantry to contact Pat Marder. Five ladies met with Pat Mauder. Peggy Smith accepted the position.  Peggy Smith served as Director from September of 2009 through June 2018.  In June 2018 Peggy Smith resigned and Jeanne Nice became the new Director and Joyce Hoffman is Assistant Director.  The Pantry Board is made up of 7 individuals which meet quarterly and ask for God's wisdom in running God's Pantry.  Rick Howard is the Pantry President and Edward Thomas Vice President. 
 Church and Community Outreach manages the food pantry as consultants.  The pantry has existed through the generosity of local Churches, Mobile Home Parks, Civic Clubs, Businesses and individuals. The Pantry couldn't operate without all the generous giving provided from our donors and volunteers.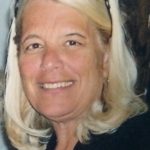 Jeanne Nice was saved at Odosagih Summer Bible Camp at the age of 12.  She graduated from The University of Buffalo.  She worked as a Health Care Professional for 47 years.  Her last position of 18 years was Regional Business Office Director of 29 Ambulatory Surgery Centers for HCA.  She has been an active member of Calvary Church for 3 years.  Prior to that the Nices were members of First Orlando and First Baptist Church of Indian Rocks .  Jeanne started working at the Food Pantry in June of 2017 at the Safety Harbor location.  Her husband Kerry's passion is teaching the Bible which he has done for over 25 years.  Jeanne's passion is serving others.  God laid it on her heart many years ago to help people in need.  The Food Pantry is the where God placed her to serve out HIS plan for her life.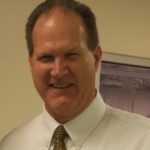 Rick Howard has been a Board Member for our Food Pantry since 2016. He has 42 years of retail grocery experience with Publix. He leads by example, always doing his best and encouraging others to do the same. He is well respected by his peers for his caring nature and his extensive retail food knowledge. Rick and his family have attended Calvary for the last 24 years. He is a Deacon, has served on Calvary Christian High School Board. He and his wife Melissa have served in many different areas of the church. Rick is looking forward to serving our community this year and working with our Board.
Our work would not be possible without the faithful support of our sponsors. We would like to thank many of the community churches and organizations for all they do to help individuals and families in our community. We also would like to thank Feeding America and RCS for their weekly/monthly food donations. All your donations are making a difference for family members of the community.